When I was little, my sisters and I shared a room together. Whenever we couldn't fall asleep, we would play a game called what's your favorite thing. It's pretty simple and not all that creative. We would ask random questions to each other about our favorite things until we fell asleep. So, since I have a blog where I can share all of my favorite things, I thought I'd take a stab at playing this little game every so often. The questions will always change based on what I'm into for the given month.
May was a whirlwind month with a ton of fun moments. I started the month in Cancun for my best friend's wedding and ended the month down the shore with my family. Being at the beach will likely dictate a lot of the responses you'll see.
Otherwise, it's been a busy and fun month getting geared up for the summer. I'm reallllllllly. excited. I hope you love some of these things, too!
What's your favorite place you went to this month?
Villa del Palmar, Cancun. Hands down. If you're looking to do an all-inclusive vacation, you MUST check this out. It's pretty reasonably priced, super beautiful and low-key, and has so many activities included (like paddle-boarding and kayaking). The beach bar has swings. They also have the best bacon you've ever had in your life I PROMISE.
Credit: Villa del Palmar Facebook
What was your favorite cocktail?
Miami Vice (click here for a recipe!) I've never had one of these until my vacation, and I have been dreaming of it ever since. I had a bit of a falling out with tequila over the course of my time in Mexico, but Miami Vice's (basically just frozen strawberry daquiri and pina colada swirled together) saved my life during the day and were my favorite thing to drink in the pool.
What's been on repeat this month?
Despacito Remix. Forever and ever and ever. Shout out to all of my Cancun friends for making this the song of the summer for me. I'll never get sick of it, even if I don't know all of the words or know what they mean.
What are you addicted to right now?
I am absolutely obsessed with Pixi By Petra Makeup Fixing Mist. It's made with rose water and green tea and it just feels like heaven on your face. Not to mention you can buy it at Target #blessed. You can put it on before you do your makeup to prime your face, after you do your makeup to give you a little glow and get the makeup to stay on a little longer, after the gym, after you wash your face before you go to sleep, or do what I do which is all of those things. I can't say it really keeps my makeup on much longer than usual but it's so refreshing and amazing I don't really care what it does.
What have you been binge-watching?
I am absolutely obsessed with Grey's Anatomy. If you know me, you know this is pretty much all I do outside of work and socializing at the moment. I have dreams about it and I have been self-diagnosing for weeks. I am currently finishing Season 7 and I only started two months ago. I love Meredith and Christina's relationship more than anything and I'm #TeamMcSteamy all the way.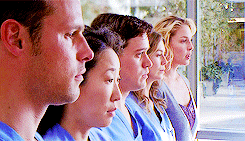 What's your craving of the month?
Sushi. I can't say this is any different than other months. I could eat Philadelphia rolls with soy sauce and extra wasabi every day and not get tired of it. Shout out to Asian Cafe in Phoenixville for pretty much knowing my order at this point. You the real MVP. 
What's the coolest thing you did this month?
This is a no-brainer because it's probably one of the coolest things I've ever done in my life. Me and sixty friends took a casual snorkel in the middle of the Gulf of Mexico. We were guided by a nice Mexican man who didn't speak much English and would make noises for us to swim and follow him. We had life preservers around our waist, but let me tell you that was the hardest workout I did this month. We swam through an underwater museum and were out there for probably 45 minutes. Fishies and turtles swam underneath us. Seriously insane. It was the best way to end an awesome week in Mexico.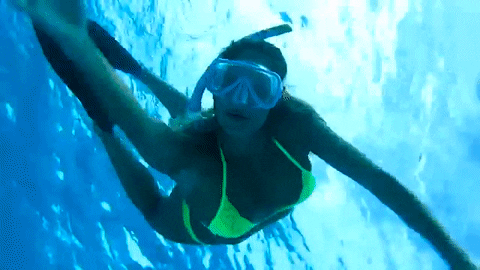 What was your best moment of the month?
There were honestly so many. This month was amazing and I can't say that enough. But by far, a memory I'll always hold with me was walking my best friend down to the beach holding her train as she asked me for final words of wisdom before walking down the aisle to the man of her dreams in the most beautiful wedding straight out of a movie.
What's your guilty pleasure of the month?
SPENCER PRATT'S SNAPCHAT IS EVERYTHING. You heard it here first (or maybe you didn't). Calling his 2017 comeback right now. If you don't follow him, do it now and be ready to spend your entire day looking at him playing with his pet hummingbirds. Honestly, he's hysterical and I can't even remember why I hated him in the 2000's on The Hills. Follow him: PRATTSPENCER.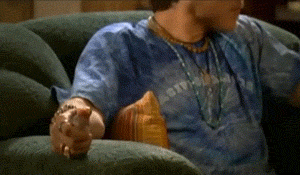 Favorite way to pass time?
The Lady Gang podcast. Gotta give a quick shoutout to my Lady Gang, of course. I'm so glad I discovered this a few months ago because my Tuesdays are always a little brighter because of it. The podcast, led by Keltie Knight (entertainment journalist), Becca Tobin (she was on Glee!) and Jac Vanek (you've seen her sassy clothing brand all over Instagram) is absolutely hysterical and so relatable. It's been amazing to be able to connect with girls all over the world who have a mutual love for the Lady Gang.  (Also, speaking of Spencer Pratt, they had him on the podcast this month and I have never laughed so hard in my life.) This won't be the last time you hear me mention this. Promise.
What's your favorite thing this month? Share with me!