If you know me, you know I spend every waking moment that I can inside of a Sephora. I absolutely live and die for beauty and skin care. I love washing my face in the morning and at the end of the day because it feels good to take five minutes to do something nice for myself. The days I skip washing my face (ladies, we all know it happens) or forget to take my makeup off (drunken nights happen too) it's an instant regret.
Summer is the time my skin is at its best but can easily be at its worst. You're constantly outside sweating and in the sun. You're loading up (if you're smart) with sunscreen and your pores can get clogged almost instantly. It's important to keep your skin care regimen tight so that you avoid 1) nasty breakouts from oily products 2) sun damage from all of that time spent outside and 3) peeling dry skin post-sunburn.
Now, I'll admit that the products I use aren't the most "clean" or "health conscious" brands, but this is what works for me. Also, I'm more than happy to hear your recommendations. What works for me may not work for you. It's taken me a long time to figure out what my skin likes and what it really doesn't.
I'll break down some of my favorite products for all different occasions so you get the full picture. I could talk about this stuff all day, so if it's long I'm so sorry. But I'm also not sorry.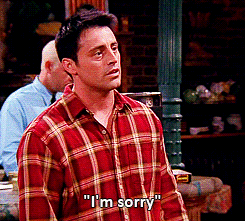 Good morning
I have the hardest time washing my face in the morning. I'm just not a morning person. I never regret it once I go ahead and do it, though. I'll usually go in with a makeup wipe first (I wear waterproof mascara a lot of the time and wake up looking a mess) and then I'll use a gentle cleanser to wake myself up a little.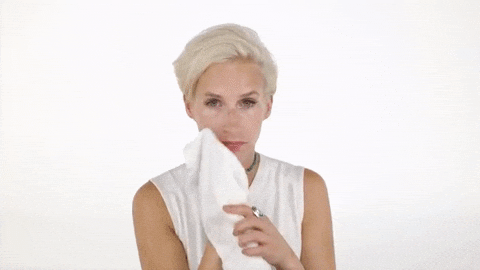 One of my go-to's that I have a ton of samples of is La Roche Posay Effaclar.
Then, once I pat my face dry, I'll prime my face before makeup. I usually do this before I put anything on for moisturizing purposes rather than to make my makeup stay on all day. I've yet to find any magic potion that actually keeps my makeup on all day, but you know I'm out here searching for it. My favorite primer at the moment (though it occasionally breaks me out) is Nivea Men Post-Shave Balm in sensitive. I know, weird right? It smells like I'm putting aftershave on because I pretty much am. But the beauty community swears by it, so of course I bought in and got some of my friends to also. It works for all skin types. Try it!
Post-workout
I know it's a no-no, but I never really get around to taking my makeup off after work and before a workout. After a workout, I'll jump right in the shower and make sure I cleanse my face before I do anything else. My two favorites at the moment are Philosophy Purity Cleanser or Simple Foaming Facial Cleanser.
In the sun
Everyone knows I'm pale. This is no secret in my life. I went to Mexico and came back paler than I was when I got there because I was so diligent about my sunscreen application. I'm still on the search for awesome spray sunscreens with SPFs 30 or higher, so fellow pale people, hit me up. I've been using Coppertone Sport forever, but I hate the oily buildup it creates. For my face, I love Neutrogena Clear Skin lotion, Neutrogena Beach Defense Sunscreen Stick and Sun Bum products (the tiny deodorant shaped applicator is amazing for face and lips). Don't forget to keep your lips protected and exfoliate after so you're not all gross and crusty.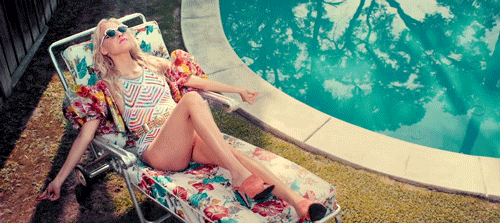 Shower Essentials
Exfoliating is key, especially if you're self tanning like my pale ass. I'll use a body wash meant for moisturizing (I love cucumber scents) with a shower poof or a loofa to get all of the dead skin off before I shave.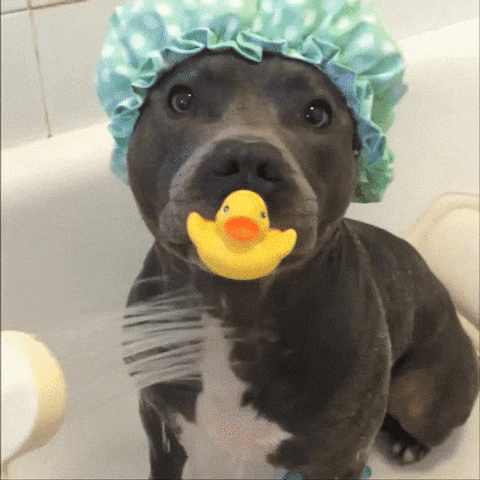 Before I get out of the shower, I've been loving Jergens Natural Glow Wet Skin Moisturizer. Pro tip: don't even bother with the light to medium. Go ahead and be a little extra with the medium to dark. If my pale self can handle it, anyone can. It just gives a little life back to your skin, and all you have to do is rub it in after a shower and pat yourself dry when you get out. Magic.
Post-shower I love to moisturize all over. My favorite lotion is Aveeno Stress Relief with lavender and chamomile scent. It smells like heaven and like stress doesn't exist. It also calms down any redness I have on my arms, which I love.
Goodnight
Before I get into bed, the first thing I do is use a makeup wipe. My favorite kind right now is Neutrogena's hydrating line. They smell so good and don't feel harsh at all. If I don't have makeup wipes, I'll use Micellar water, which is super gentle on the skin, and a cotton round. After that, I love to use my Michael Todd Beauty Soniclear brush. Just a pump of a gentle cleanser and rubbing it around your face (it beeps so it tells you when to move to a new section) and I feel so clean. I'll do this every other day so I don't irritate my skin. But beware, this will pull all of the gross stuff out of your skin so you'll probably breakout at first.
After I cleanse, I'll use a gentle toner and a cotton round. It's actually gross to see how much crap is still on your face during this step, so that's why I think it's so crucial.
I'll put spot treatment on any breakouts I have (#pimplecream #sohotrightnow). Then, I moisturize. My favorite right now is Argan oil. I had been using Josie Maran forever (it's literally amazing) but I found a drugstore dupe that does the trick. Your skin will definitely be a little oily looking, but you'll wake up in the morning with it feeling so smooth. I also put a little bit of Sunday Riley Brightening Enzyme Water Cream just above my cheekbones and under my eyes. I have samples of this, don't think I'm going out buying million dollar creams, you guys. (But I would. Sadly).
Last, but certainly not least, I'll do a little spritz of my secret weapon, Pixi by Petra Makeup Fixing spray with rose water and green tea. LOOK NO FURTHER BECAUSE THIS STUFF IS THE BEST. I've said it before and I'll say it again, I literally don't know for sure if this stuff does anything at all. But it feels like I'm at the spa and I love it. I spray it at least three times a day on a normal day.
Pale Girl Problems
Whenever I'm tan the sun had nothing to do with it. You heard it here first. Two amazing self tanning products I use on top of the Jergens Wet Skin lotions are St. Tropez foam and Fake Bake. I was recommended Fake Bake quite a few times and I finally jumped on the bandwagon. This stuff is awesome. St. Tropez (the more expensive and bougie brand, of course) actually rubs off a little. This is not cute for my all white bedspread. Also, it lasted about three hours into my trip to Mexico between the beach and the pool.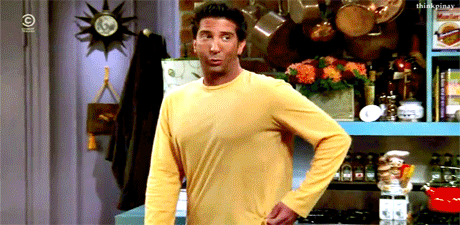 Keep your sun safe this summer! And please, please, please recommend me some of your favorite products. Lord knows I don't need to spend any more money on my face but I probably will.