For me, this month has been all about taking care of myself. I've tried to be diligent about doing things to better myself every day, whether it's washing my face even though getting out of bed feels impossible or going to the gym when I'd rather eat Cookie Butter by the spoonful on my couch. It's harder than it sounds, you guys. Lazy-ness is a habit.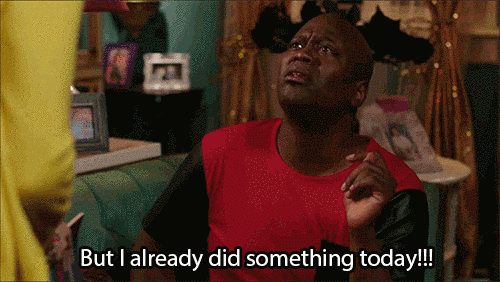 It's easy to get wrapped up in the drama of life and forget to make yourself a priority. Personally I get thrown out of my routine pretty easily and make excuses for why I can skip the gym or anything else that ultimately makes me feel good. A lot of my favorite things this month are "the little things" that have cheered me up when I'm feeling less than stellar & things that have helped me look good and feel good. You've gotta find the small joys in your day because even if you're having a bad day it's not a bad life, right?
So I hope you like some of the little things that made me smile this month. Here are my favorites.
Favorite Read?
This is my favorite thing from this month in general. This book is everything. Seriously. If you need some inspiration, stop what you're doing, CLICK THIS and order this book. It's called "You Are a Badass: How to Stop Doubting Your Greatness and Start Living an Awesome Life" by Jen Sincero.
I cannot stress enough how freaking awesome this book is. Guys, girls, READ IT. Jen Sincero is the kind of writer I aspire to be someday. She takes real life stories, makes them funny without trying too hard and gets to the point so clearly. It's helped me think through a lot of things I've had going on lately so I'm SURE it will help you too.
Favorite Jam(s)?
I put Despacito (Remix) on the back-burner a little bit this month. For me, this means limiting myself to only listening to it three to four times in a row as opposed to 75.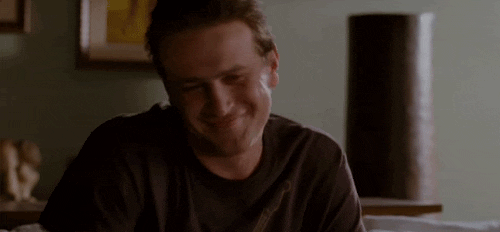 My favorite power move of the month (PMO, hype it. If you don't know what that means, you should) came from none other than Taylor Swift. She released her entire discography to Spotify the same day Katy Perry released her lackluster album. So petty, but so brilliant. I've been exclusively listening to Taylor Swift this month and damn, I forgot how awesome she is.
Please see my super extra Taylor Swift playlist if you feel like reminiscing. This girl makes me miss ex-boyfriends I never even had. She's THAT good.
Favorite mood booster?
Music is my ultimate mood booster (catch me in my car literally blasting music through my morning commute between the hours of 8 and 9). If I don't start my morning with a good jam session then I am not myself. My fiesta playlist has been amazing this summer already. But something else that has been helpful has been rocking out with my record player. I got this for Christmas this year and I don't use it nearly as much as I should (and I'm embarrassed AF to admit I don't have any records but I'm working on it OK?) I can't tell you how much better it has made me feel to open up my windows on a nice day, blast the hell out of the record player (it's Bluetooth compatible so I can play whatever the heck I want) and feel just a little bit better. Not to mention the speaker looks super cute in my room.
Favorite skincare product(s)?
Protecting my skin has been one of the biggest priorities of the month. With a lot of stress, my skin starts to freak out a little. These three things have been some of my absolute favorites in June. Check out my summer skincare routine for some more of my favorites, too! But to re-iterate some:
Scrub: Soniclear – This thing is magical and I don't know why it took me so long to jump on the bandwagon (this is the Clarisonic's cheaper cousin). I use it every other night and I swear it cleans my face better than anything ever. Beware, though, this will bring out every impurity in your skin and you WILL break out. It will get worse before it gets better. But it completely evens out the texture of my skin, unclogs my pores and makes my face feel like a baby's butt—no joke. 
Clean: This Pixi Glow toner is perfect to get any remaining grossness off of your face without being too harsh or drying. It's nasty how much stuff is still on your face even after you wash it. It's tough work being a lady with all of that makeup caked on day in and day out. This makes sure you're squeaky clean before bed. 
Moisturize: Now, I'm new to the Beautycounter fan club but I've gotta say I love what I see so far. Their ingredients are all natural, they're 100% cruelty free and are absolutely against any of the terrible chemicals in beauty products today. The first product I tried is their Dew skin tinted moisturizer (I'm in shade 2 for the summer #pale). It makes my skin feel so smooth. It's not tacky at all, but does feel so moisturizing. And it gives you the best glow. This might end up being my summer staple. (Only downfall is the smell isn't my favorite but I can deal if my skin looks fresh). 
Favorite beauty product (s)?
Lips: BAREMINERALS LIP PRODUCTS ARE LIFE. I purchased the lip gloss in the shade Sugar (per recommendation from Jaclyn Hill because obviously I buy whatever the girl tells me to buy) and she did not steer me wrong. Then, my awesome friend Amanda bought me a little mini of the matte lip in Bo$$ (best lipstick name ever) and holy sh*t that stuff is amazing. I can't stop wearing it and I'm 100% buying the full size. 

It doesn't dry your lips out one bit and feel super smooth. These types of lip products don't last long, but they're so easy to re-apply. And the gloss isn't super tacky or gross. They're just so comfortable & I highly, highly recommend.

Nails: The Wet n Wild 1 Step Wonder gel polish is incredible, super affordable, and is so easy. It last so long (I'll reapply every few days to keep it fresh) but it's the best and saves me so much time and money spent at the nail salon. You can get it for $4.99 at Target (of course). My favorite shade is Stay Classy. It's a little boring, but it's my perfect nude/mauve polish for when I don't feel like being too bold and just want to make sure my nails look okay for work.
Favorite accessory?
I found a hidden gem within Target. As one does. They sell the cutest chokers! Ladies, I know the choker trend is getting a little played out. But hear me out. Target has the most affordable variety packs of chokers and they're amazing. When I saw them of course I had to purchase one individual choker and two variety packs, because I can't be tamed. I got this one and gold and silver ones that are in-store only.
*Plus, how cute is my choker organization I made this month?
Favorite food?
Funfetti dip is my favorite treat. It's so easy to make. Like I said in my meal prep post, it's not too high in calories!
Check out the recipe here. *I use greek yogurt instead of regular. I love to eat it with fruit, Teddy Grams (yes) or honestly just with a spoon because I'm disgusting and IDC.
Favorite drink?
Game changer of the month: Blackbox has boxed Rosé wine. Honestly, can life get better? No. The answer is no. (Shout out to my cousin Laura for getting me some for my birthday xoxo). Just realized it's limited edition also. BRB running to the liquor store.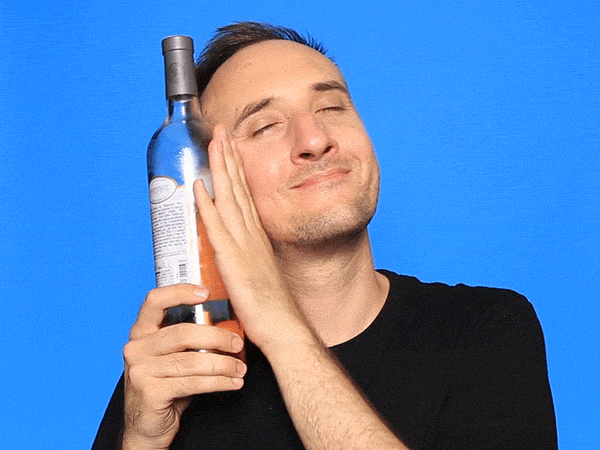 Favorite quote?
I live for quotes. Mirror messages are my jam. Anything to set an intention for the day or week is the best. This month, the motto between me and my friend Kasia has been "The Universe is awesome & so are we." It's simple. It's all about putting trust in two things 1) the Universe & 2) yourself. What's meant for you won't pass you by. And the Universe is just freaking awesome.
What were your favorite things this month? Have you tried any of mine? I wanna know! Please share. 🙂