Back at it again with another guest post! My best friend Morgan is chock full of knowledge. Get used to her all up on my blog.
My mid-west raised bestie is heading to the east coast this week (I'm screaming internally) to start at freaking Columbia next month. As excited as I am for her to be a mere 100 miles from me from an annoying 1,000 plus, it has NOT exactly been an easy journey.
A lot of people around our age are making some major moves to the big city and relocating post grad. It's not always as easy as the TV shows you're binging make it seem. If it were as easy as it looks for Chuck and Blaire to live on the Upper East Side, we'd probably all be doing it.
Today, Morgan provides us with some helpful tips about moving to the Big Apple (or any big city). It's applicable to anybody and everybody who is thinking about making a big move and getting an apartment. Happy apartment hunting, and good luck!
———————————————————————————————————————————-
Like the totally unique millennial that I am, I'm moving to New York City. Despite my father's advice to crash in a sleeping bag, I decided to splurge for an apartment. I landed one Friday morning naively excited having "pinned" several places from www.apartments.com and www.streeteasy.com. My realtor told me I had realistic expectations of NYC real estate. Cool. I should be set. Right? Wrong. By Sunday night, I was three glasses of wine deep aggressively angry at the entire process. So whether you're moving to New York City or another major city in the good ol' USA, here are some tips for what to expect if you're trying to land an apartment as a 20-something.
Pictures online = skinny arm
The pictures of an apartment online are the human equivalent of the perfect pose and natural lighting. Do not trust them.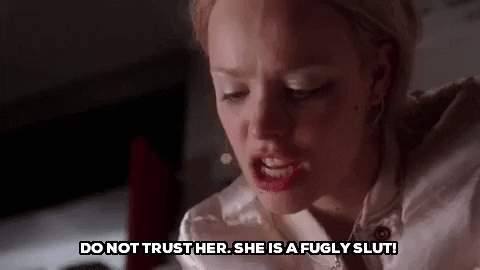 Some of the places that I was most excited about turned out to be a complete disaster. Of course realtors are going to edit the crap out of the pictures. They're 20-somethings like us, duh. Don't pass up on a fantastic place just because you saw pictures of another online that may or may not be comparable because…
You need to decide QUICK.
As in seeing the place to signing on the dotted line to handing over your parent's life savings in two days. I ended up seeing the apartment that I chose on Saturday afternoon. By Monday morning I wrote checks for $12,000 (more on that later) so that they didn't accept the next applicant in line. Whether it's an empty threat by the seller's brokers or not, be prepared to pull the trigger quickly if you're happy with the place.
Paperwork is a thing.
It's 2017 and somehow this still exists. Whether you're looking at a luxury high-rise or a fifth floor walkup (yep, that's me), the landlord will likely want some serious details on your history. Be prepared to provide past employment, tax returns, income stubs, your social security and personal references. If you're having your parents be guarantors, aka they'd be legally liable to pay for the place, expect all of that for them as well. Before you jet off for your House Hunters adventure, plan to have copies of your files safely with you or in a place that's easy to access. This'll prevent the Sunday 10 p.m. calls to your mother who doesn't know how to work the scanner. Love you, mom. Sorry.
If you are renting your apartment for yourself, you need to prove income that is 40x the monthly rent. So let's say the place is $3,000/month, you'd need to make $120,000 a year. If your parents are helping out, they need to prove 80x the monthly rent. Yes, they must make $240,000 a year to help you rent out a place. That's not total assets, just income. Apparently this is New York normal.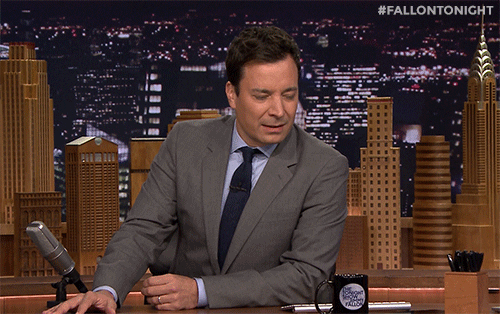 You need cold hard cash. And a lot of it. 
Yeah, $12,000 earlier was not a typo. Fully expect to beg your parents for their savings to lock a place in. If your parents don't hit the income thresholds described above, you may need even more to prove that you can pay. Usually a landlord will require first month, last month and security deposit up front. Remember: up front means just to take the place off the market so within 48 hours. On top of that, expect broker's fees.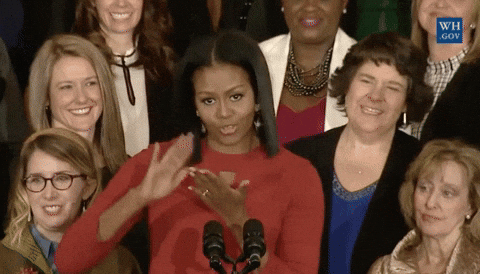 Fee vs. no fee.
There's a debate out there about whether or not to use a realtor in New York and for good reason! Big cities are backwards compared to the rest of the real estate world. Instead of the sellers paying both the buyer and seller's fees, the buyer pays both sides to rent an apartment. This is because demand is so high. (Thanks, Econ 102) If you're lucky, you'll deal with realtors that'll split one month of rent. However, 15% of the total annual rent is, unfortunately, standard. If we stick with the $3,000/month scenario, that's an additional $5,400 you'll need to pay. If you've successfully rented a great place with no fee, let me know. To me, the "no-fee" listings are real estate unicorns – they look great, but aren't actually real deals.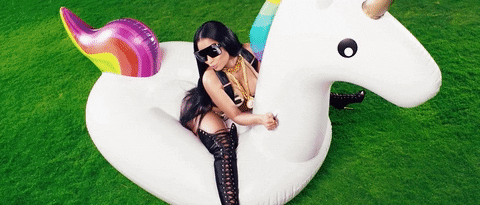 Bottom line: Rely on someone you know and trust to navigate you through the process. My fantastic realtor, Anthony Pupello, was my voice of reason in the tense moments. He was able to deal with people that we not-so-lovingly referred to as Dumb and Dumber. He cut his own commission to make me comfortable. He also paid for lunch. Get you an Anthony. Get a bottle of wine. Accept the imperfect process and buckle up. It'll be over soon.