Hello hello!
So excited to be launching a new category: Soulmates + Bumble dates. 
Lord knows I have stories.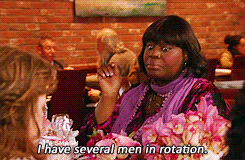 I'm going to touch on a few topics since this is something my friends & I are really grappling with right now. Dating in 2017 kind of sucks.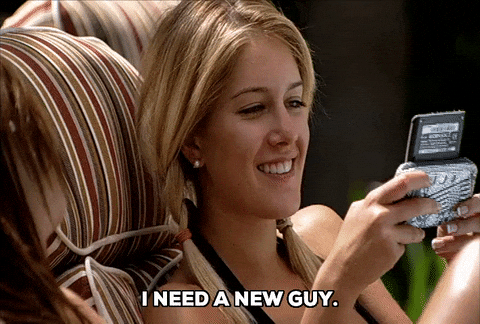 As a precursor to what's got me starting to think about this stuff, one of my best friends and I recently vowed to delete dating apps off of our phones. Bold, right?
I was weak and only lasted for like two weeks. True story. But I'm still going back and forth. For one thing, it is freaking EXHAUSTING.
On a personal level, this modern way of dating has been a weird blessing (in some ways) and a total joke in others. Honestly, for every 200 awful guys I've spoken to, I've connected on some real level with less than five. While I'm glad to have met a handful of awesome people through these unusual circumstances, I'm convinced that if I just get off of my damn phone there are more than five cool people in the world around me. I've heard the success stories and believe in them. More power to you if this is your thing and it's working for you.
I'll admit, one reason I wanted to stay on the dating apps was just for the stories. I'd be lying if I said they didn't give me hilarious things to talk about on this blog (stay tuned for those). I'm just tired of swiping.
In general, I'm done looking at dating as a means to an end. On these apps, I'm over the Internet strangers trying to get in my pants with their creepy pickup lines and, hell, I'm done with the idea of being judged initially by my picture alone.
Does anyone else feel this way? Tell me why you disagree if you do.
I spoke with some fellow ladies to try and get their opinion. My questions to them:
Have any of you given up on online/app dating lately? Have you deleted your apps because you've had enough? If so, what are you doing to keep yourself open to dating? And what was your breaking point?
It's not for everyone.
"My friends in relationships all roll their eyes when I say [I'm done with app dating] and [they] claim that "it IS for everyone!", but I really don't think that online dating is for me. As they all know from years of experience, I'm not even that great at always answering emails and texts from my best friends on a timely basis so what makes me think I'm going to be better about it with a stranger that I don't even know if I want to spend time with?
I have an active social life and I'm involved in a bunch of things and I truly believe that when the timing is right, the universe will find one way or another to put whoever I need to meet in my path."
It's draining.
"Dating from apps seems forced, is unnatural and for the most part superficial. I become much more interested in people I meet organically in life and I'd much rather spend my Friday and Saturday nights laughing with my good friends rather than on awkward blind dates. Swiping took over my evenings and ultimately was draining in my life (and for my phone battery). It's nice to be unhinged from the apps and just put out the positive vibes in the world."
Wasted time.
"I cancelled my accounts and deleted the apps this past March. My breaking point was realizing just how much time I was spending swiping and having the same convo over and over. I wasted so many nights! And while yes, you could have the apps and only limit yourself to being on every so often, but I just needed to go cold turkey. I wanted to start enjoying life. As for keeping myself open to dating, well I try to say yes when someone invites me out to something where I know I'll know no one."
Get out there.
"I was online dating for a while and after the last one didn't work, I deleted the app and profile and gave up. I told myself if I'm going to date, it's just going to happen to old fashioned way. I met my boyfriend at a mutual friend's birthday celebration through introductions and we've been together ever since. My advice is to get out there, try new things and new places and hang out with friends that you don't always get together with. Take chances."
So, from here on out, I'll be putting myself out there. The good old fashioned way. And limiting my swiping to only every now and then.  ¯\_(ツ)_/¯
Coming soon we'll be talking ambition in relationships, ghosting (again), social media and dating (a personal favorite), breaks and why I just don't get them, and first up — how to make dating suck less.
I really hope you enjoy! And please, share your stories with me! I'm looking for contributors. I know my fellow 20-somethings have stories.