Okay, okay. I'll admit. These items don't have a ton to do with school. But! FALL IS COMING.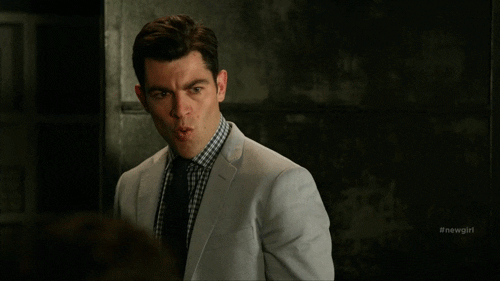 It's the best time of the year!!!! Try to fight me on the fact that all of the best clothing items are in fall. They just are. Everybody knows this. Leggings and sweatshirts all. damn. day.
Here's a fun little list of all of the things I'm dreaming of stocking up on this fall. As always, I'll let you know what I end up swiping.
Hunter Boots
I've been debating on getting a pair of these for forever. I just can't justify spending SO MUCH MONEY on a pair of rain boots. But, I'm told they're super practical so they might  be worth the investment down the line. If I were to spring for them, matte black high boots all the way.
Nude stilettos
I have been really trying to step my work fashion game up. I think my next big investment is a sick pair of nude stilettos. If you have any recommendations, I'd love to hear them. Comfort would be nice, but I can live. I've been eyeing these ones from Steve Madden for quite a bit.
All of the flannels and chambray shirts
I'm not over these. I still love the look of a flannel button up under a pencil skirt for work with heels. I still love the look of black jeans and a tank top with my flannel wrapped around my waist. Because of these facts, I plan to invest in a few solid basics this fall. Stay tuned on my social media because I'll be wearing these bad boys to the ground.
Over-the-knee boots
These boots were big last year, but I never jumped on the bandwagon and think I can still get away with them now. I saw amazing pairs at Target, but I've also seen pairs I love at Lulu's. Any recommendations?
A New Look
I've been itching for a change. Maybe it's the new school year, but I'm thinking a new look is in my near future. What do you guys think? Here are the hairstyles I've been really into. For the fall, I typically go a little darker on my roots and lighter on my ends and on my bangs. I want to be able to wear my hair naturally wavy and not have to style it too much. I've been loving not having to do much to my hair lately, so I'm afraid to take the leap in case it totally backfires on me. And hoping I can pull it off. TBD. Maybe sometimes in October I'll go for it.
Reads
Not that I really have the time, but there are quite a few books I'm kinda dying to get into. Here's my current list. Have any of you read these?
Tattoo
Okay so I also want another tattoo. Sorry Mom. I already have two (one on each side of my rib cage) so I'm kinda like where would it go???? I don't like them to be visible. Rule of thumb: if you can see it in my wedding dress or when I drop my kids off at school someday, I'm not about it. Any recommendations? I'm still toying with the art, but I want it to be something about faith and fear.
What have you guys been eyeing up? Let me know!