Hello hello!
I'm so excited to share with you all my workout plan I've created.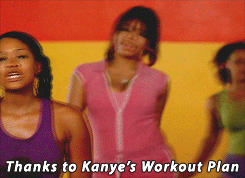 This has taken a lot of trial and error over the last several months. For most of the summer I had been feeling pretty physically exhausted for no real reason. It made getting the motivation to go to the gym pretty difficult. Not to mention old back problems started to flare up. I decided that rather than use these as excuses to skip the gym, I should create a plan that works for me, my schedule and my goals.
Basically, working out is how I earn my naps and french fries.
Disclaimer: I am not an expert. Like, at all. That being said, do what works best for YOU. These might be too easy or too hard for you. Definitely consult a medical professional before you do any type of workout.
This is a five day workout cycle. Most weeks I'll give myself two rest days. Sometimes I'll switch it up. Some weeks I'll only do some of these workouts and do other things to stay active. But this has been what works for me.
Click here for the PDF version! I save this to my iCloud Drive and pull it right up on my phone at the gym.
As far as my goals are concerned, I'm just looking to lose just a few pounds and tone. I'm not as concerned about the number on the scale because building strong muscle is more of the goal for me.
Sometimes with these workouts I'll use the "Couch to 5k" app for treadmill runs. I'll usually do this because I love running/walking/jogging intervals or I'll walk the treadmill for about 30 minutes on a high incline. I've also started doing yoga a bunch as well, which I love and has made me feel so much stronger. That will be a major staple during my workout plans.
I'm also continuing to meal prep as much as I can. For me, that's making sure I have healthy lunch, snack and drink options as well as a dinner meal prepped and in the fridge. Stay tuned for an update on some meal ideas soon!
Additionally, I've been limiting my alcohol intake (trying) and have been avoiding overly sugary things. For me, that means a lot of Vodka Clubs/Vodka Diets.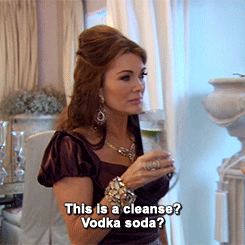 Still a work in progress, but thought I'd share with y'all my latest project. I notice little changes in my body every day and have accepted the fact that it'll never be perfect (F-it though, don't forget it). But I feel stronger and more energized, and that's all I care about. My curves can stay as long as muscles come with it.
I'd love to hear your thoughts. What's your workout plan look like? Do you think there's anything I should change up?
Check it out below!